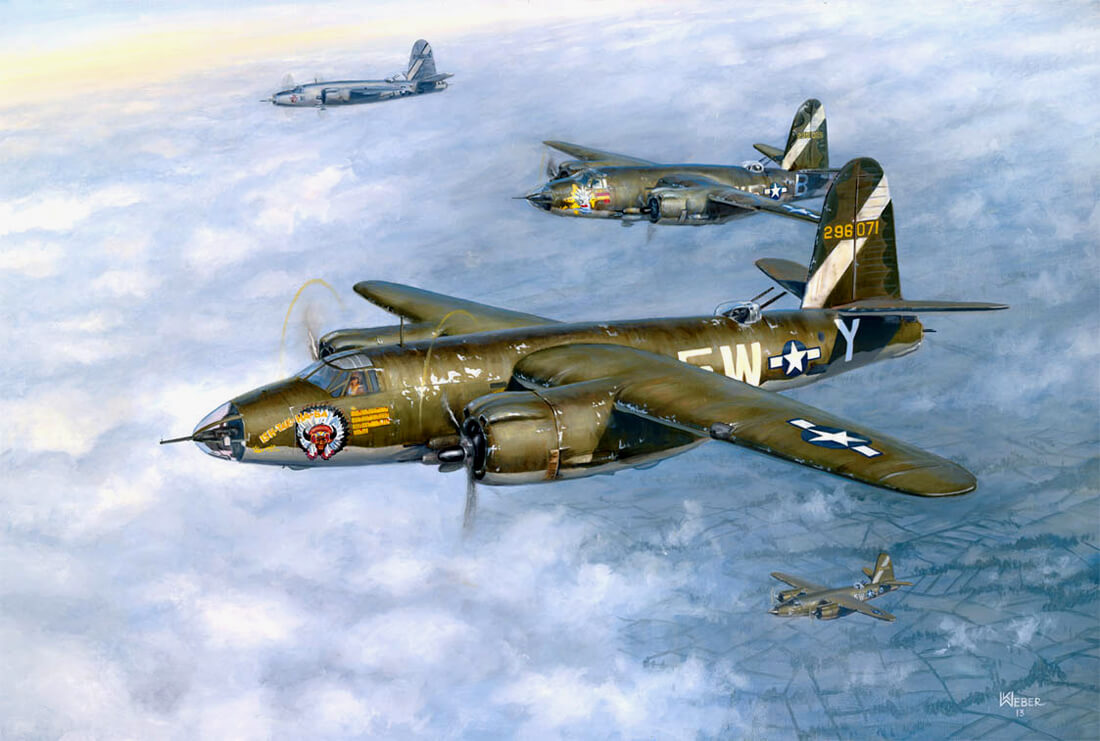 Ish Tak Ha Ba
Captain Joseph E. Farrell of the 394th Bomb Group in his B-26 Marauder,
flies on a mission to France. The planes nose art "Ish-Tak-Ha-Ba" represents Capt. Farrell's
home town in Minnesota. Ishtakhaba translates to "Chief Sleepy Eye". The other ships in the
formation are "Faith Prelude to Victory", "Pretty Polly", and "Thumper".